Home Investigative Services Lead Investigator Process Service Our Mission Company Profile Photos
Interesting and Useful Links Investigative Services Products
Proud Members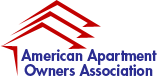 The Fastest, Most Cost Effective Eviction Services Available
Get Your Property Profitable Now & Keep It Profitable With Advantage Services
All Evictions Initiated Same Day / Next Day
All Evictions Prepared By Florida Bar Licensed Attorney
135 Landlords Can't Be Wrong!
You Fax Or Email Us Today Your Tenant Is Served Tomorrow!
1. No One Can Beat Our Service Times. No One Can Beat Our Price. No One Can Beat Our Experience. 29 Years In The Same Place
2. All Evictions Served by Sheriff Appointed / Court Certified Process Servers Insuring The Fastest Most Accurate Service
3. Get Your Property Profitable Today And Keep It Profitable Using Advantage Services Company Eviction Technologies!
4. Most Experienced Attorneys, Fastest Conceivable Service & 29 Years Of Experience At The Same Location
Call Us With Any Questions! We'll Be Glad To Speak With You And We Can Help Right Now!
954-946-6483 Local
954-942-1148 Facsimile
Costs And Fees Must Be Paid In Advance / We Come To You Same Day At No Charge
1. Advantage Services Company Fees
A. $150.00 Fee For Attorney
B. $ 45.00 Service Fee, Per Tenant, To Advantage Services Company For Service of Process, Courier and Case Filing.
2. Court Fees
A. $185.00 Case Filing Fee
B. $ 10.00 Additional Per Tenant For Clerk To Issue Summons
3. Sheriff Fees If Necessary
A. $90.00 To The Sheriff If You Must Have Writ Of Possession (not always necessary)
4. Potential Additional Fees
A. $250.00 If Attorney Must Appear In Court To Defend in Broward or Palm Beach. $300 In Dade County
Here's How It Works Except For eFile!
Call Us With Your Questions! We have eFile Experts on Staff!
1. You fax or email us a copy of the 3 day notice which has already been served, along with the lease. If you need us to prepare and serve the 3 day notice we can for an additional charge.
2. The attorney prepares the eviction complaint.
3. The attorney eFiles the case with the clerk of the court & when done, the clerk emails back
4. Our Sheriff Appointed and Court Certified Process Servers receive documents from attorney
5. Our Sheriff Appointed and Court Certified Process Servers serve the papers same day/next day
6. We monitor the file and 5 days after the service the attorney prepares your default package.
7. We then pick up the additional $90 Sheriff fee from you and drop off at the clerk of the court
7. After the Judge signs the default (we have no control over the time) The sheriff serves a 24 hour notice to vacate.
8. 24 hours later the sheriff returns and gives you possession of the property.
Not all cases need to have default packages filed. The attorney decides.
Call Us! We Can Help Now!
954-946-6483
954-942-1148 Fax
If you are looking for a highly experienced, straightforward fastest, and most enthusiastic vendor to assist you with your evictions you can't do better than Advantage Services Company
Home Investigative Services Corp Governance Lead Investigator Process Service Our Mission Company Profile